Fireworks delivery to Manchester
Free delivery for orders over £200.
Orders from £99 to £199 incur a small delivery charge.
All deliveries to Greater Manchester are dispatched from our local depot and generally arrive the day after dispatch.
These delivery rates apply to all Greater Manchester towns including:
Manchester
Oldham
Stockport
Rochdale
Bolton
Wigan
For full details on our delivery services, please see here.
Brilliant fireworks online
If your craving for superb fireworks displays extends way past the 5th November then you need to contact us. 1st Galaxy Fireworks well known and we have become the number one choice for fireworks in the Greater Manchester area. We not only organise the kind of displays you usually only see on the TV we also sell a comprehensive range of fireworks for home use so you can light up the sky all year round.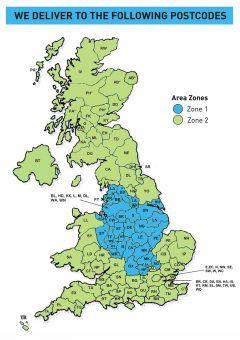 Organised displays
If you want your display to go off with the right sort of bang you are best leaving it in the hands of professionals. Our record at organising outstanding displays is second to none. We take care of everything from start to finish, and even tidy up after ourselves so you would never know we've been.
No display too big or too small
Birthdays, weddings, engagements, you name it and we can put on a display to turn a great night into an amazing one. Call us today and tell us what you are after and we'll tell you what we can do for you to create an event nobody will ever forget.