Fireworks delivery to Leicestershire
Free delivery for orders over £200.
Orders from £99 to £199 incur a small delivery charge.
All deliveries to Leicestershire are dispatched from our local depot and generally arrive the day after dispatch.
These delivery rates apply to all Leicestershire towns including:
Leicester
Loughborough
Ashby de la Zouch
Melton Mowbray
For full details on our delivery services, please see here.
Loud, colourful, spectacular
Many things have put Leicestershire on the map, not least their football team. While they enjoy success in the Premier League we are experiencing the same success as the premier supplier for all fireworks events in the county. This is hardly surprising really as over the 20 years we have been in business we've honed our skills to such a high level that our displays have become highly anticipated events both across Leicestershire and the rest of the UK.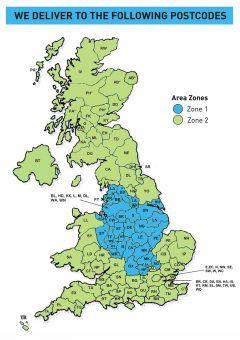 A terrific time at a taster day
If you're as passionate about fireworks as we are, why not come along to one of our terrific taster days? These events take you behind the scenes of what goes into creating those displays that have made us a household name in Leicestershire. You will meet our team, learn about the techniques we use and get to experience a display from our point of view. We make it look effortless to put a top end display together, now you can see for yourself exactly the work that goes into providing this unique entertainment.
Private parties
We supply only the best quality fireworks guaranteed to close your party with a bang and not a whimper. Full advice given on type and firing to ensure your guests have a superb and safe time.