Fireworks delivery to Telford and Wrekin
Free delivery for orders over £200.
Orders from £99 to £199 incur a small delivery charge.
All deliveries to Telford and Wrekin are dispatched from our local depot and generally arrive the day after dispatch.
These delivery rates apply to all Telford and Wrekin towns including:
For full details on our delivery services, please see here.
Big fireworks and even bigger displays
Those in the Telford area certainly enjoy a party, and we are proud to have helped those in Telford and Wrekin have a whale of a time! We have done this by laying on fireworks displays that have illuminate the night skies with colour, light and noise. 1st Galaxy Fireworks have been in business for over 20 years now and organise both large displays and supply fireworks for those intimate celebrations in your own back garden.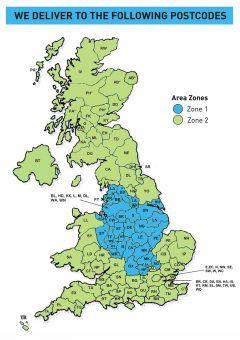 Large displays and corporate events
Whether you want a top quality display for 50 or 500 people we are the company to call. We can theme your displays if you require, and coordinate displays to suit your requirements. There is no such thing as a one-size-fits-all fireworks display when 1st Galaxy Fireworks is at the helm.
Private events
There is no better way of rounding off a special, private event with dynamic firework display. Give us a call to find out what we bring to the table for such events as weddings, anniversaries. One thing is guaranteed -there is nobody better to bring a touch of magic to your Telford and Wrekin events.