Fireworks delivery to Warwickshire
Free delivery for orders over £200.
Orders from £99 to £199 incur a small delivery charge.
All deliveries to Warwickshire are dispatched from our local depot and generally arrive the day after dispatch.
These delivery rates apply to all Warwickshire towns including:
Warwick
Stratford
Rugby
Nuneaton
For full details on our delivery services, please see here.
Buy fireworks from the professionals
From our humble beginnings, 1st Galaxy Fireworks has grown to become one of the UK's best providers for everything firework related. From enormous displays to celebrate national events to those more intimate occasions where you want to treat your guests to something special, we do it all! Our reputation throughout the Warwickshire area, and the rest of the UK for that matter, is second to none. With our unbeatable combination of experience, expertise and artistry we create the kind of displays with the WOW factor.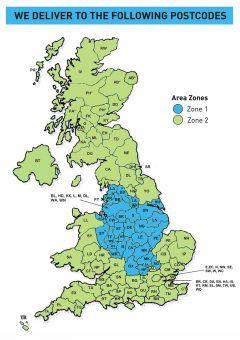 Public displays
While attendees only tend to focus on the spectacle they are witnessing, we are behind the scenes ensuring that the best possible safety measures are in place. Safety and enjoyment go hand in hand at our displays, and we provide both in equal measure. When you call us in to provide your display a great time will be had by all – guaranteed.
Do It yourself
While we would love to organise your display we appreciate how many want to put on a small and intimate display for family and friends. We have the finest choice of firework packages available online and can advise you on the best ones to suit your special occasion. Give us a call today to discover for yourself how the future of fireworks in Warwickshire is in the very safest of hands.