100S SATURN MISSILE FIREWORK (CE CAT 2)
(GF-K1130C12)
100S SATURN MISSILE FIREWORK (CE CAT 2)
Noise Rating
4 - Loud Bangs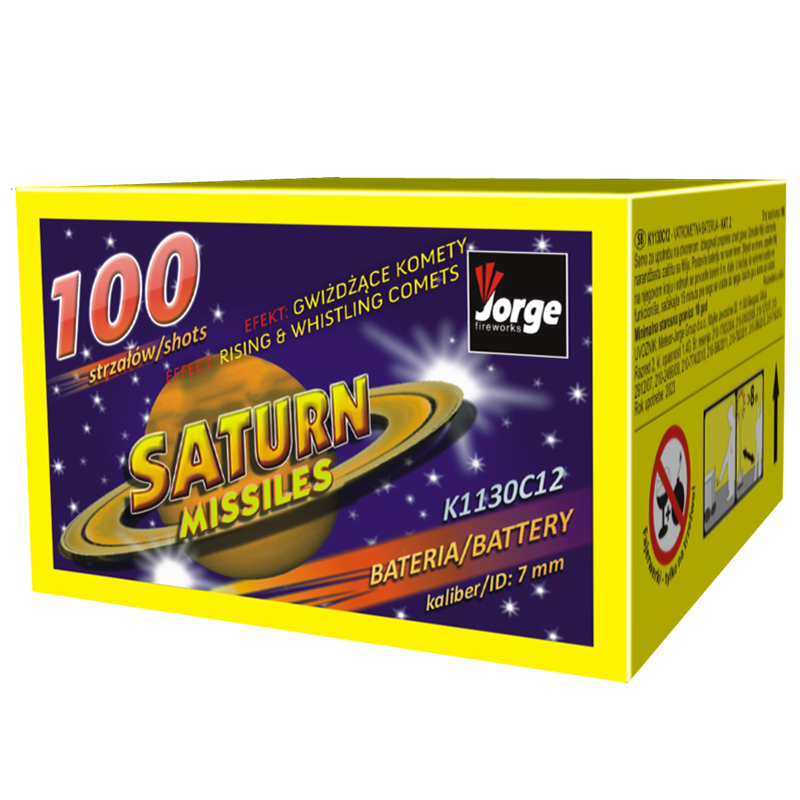 Free Deliveryon all orders over £400 (exclusions apply)
Find out more
Click & Collectfor collection from our Nottingham store
Find out more
This is one of best sellers! The 100 Missile Heads are ready for launch, light the fuse and stand back with a "Huge Grin" on your face as the Missiles attack! read more
Sold Out
This product is currently out of stock, please contact us for availability
Email when stock available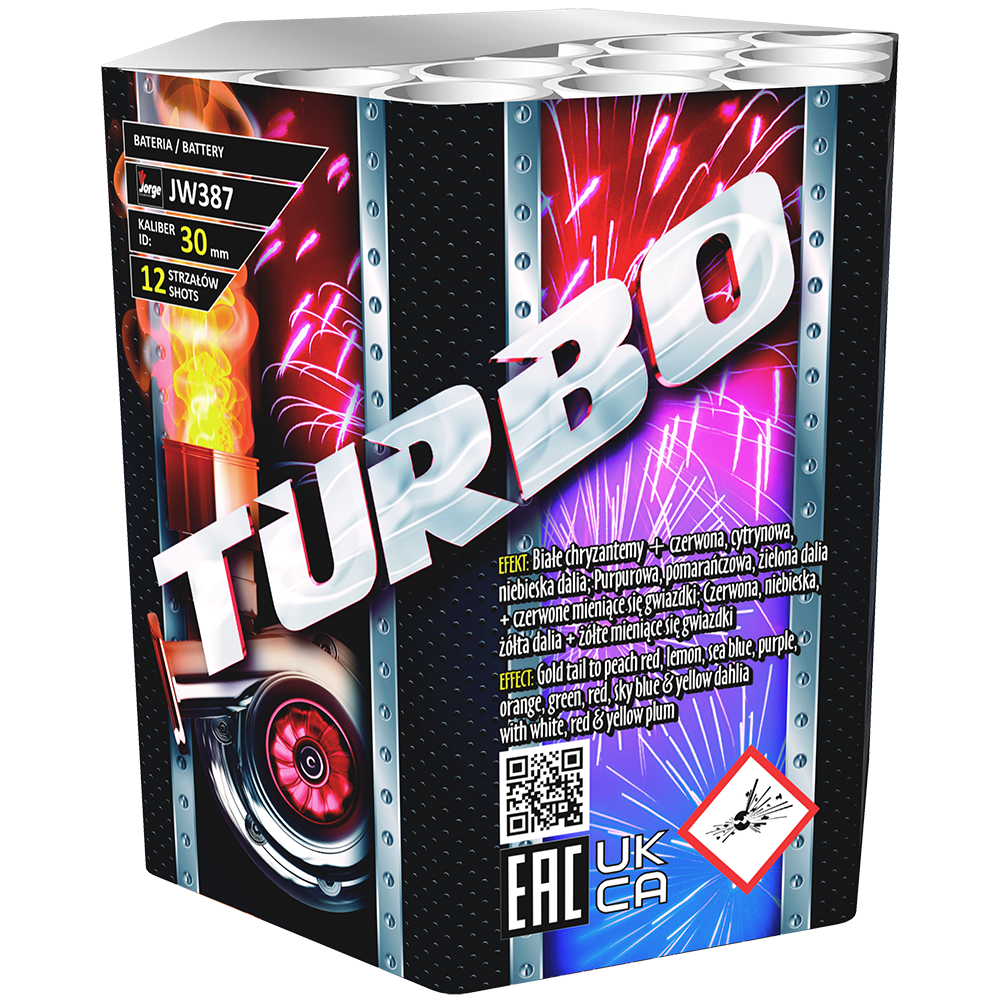 See all 3. Cake Barrages products
One of the best selling firework types of all time, and understandably so! The 100 warheads line up neatly in ten rows of ten ready and waiting for action. Light the fuse at arms length and stand back. Watch them fly skywards with a fun sounding "Whistle", each delivering their payload of "reports" at the end of their trajectory. The frenzied attack lasts for around 25 seconds, during which time you will have laughed so much the attack will have assaulted the Fun Sensors !!!
CE Marked Category 2
100 Shots
Great Value
Lots And Lots Of Fun
Easy To Use
You will buy one again next time. Guaranteed!