Galaxy Rocket Pack
(GF-ROCKETPACK001-23)
Noise Rating
3 - Some Bangs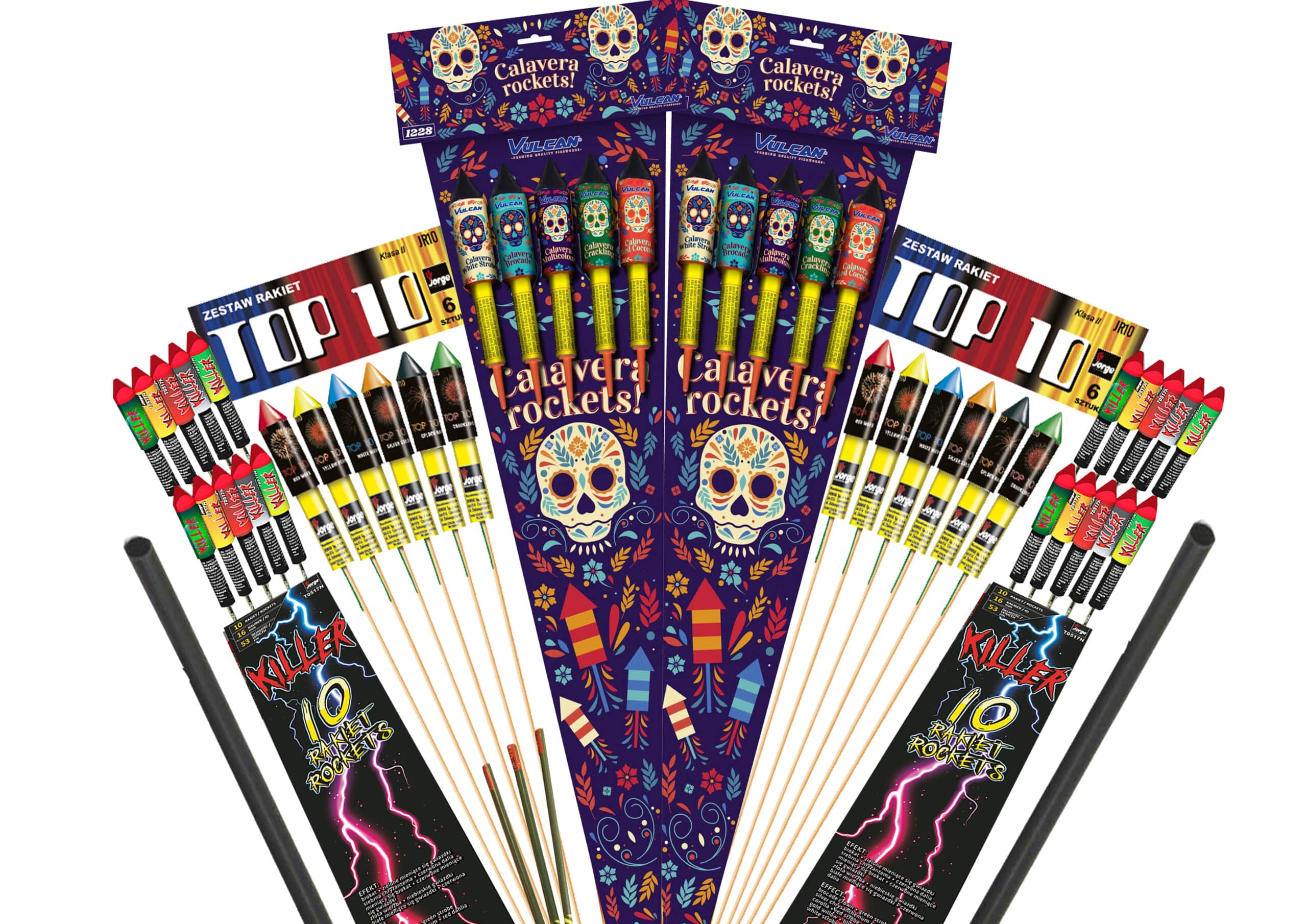 Free Deliveryon all orders over £400 (exclusions apply)
Find out more
Click & Collectfor collection from our Nottingham store
Find out more
A cracking selection, a brilliant box which includes a cracking mixture of rockets, and there's plenty of them !!..41 Rockets in total ! read more
1 in stock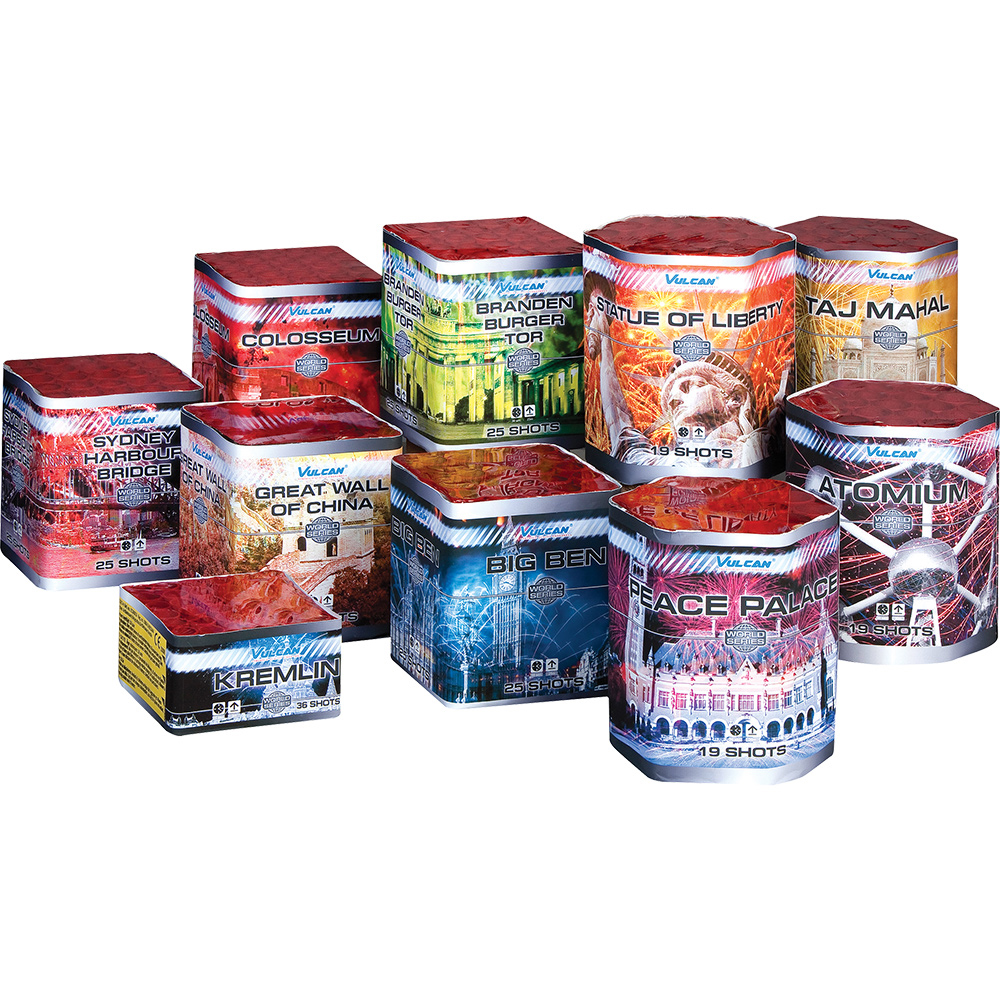 See all 10. Discounted Display Packs products
A Incredible selection, a brilliant box which includes a cracking mixture of rockets, and there's plenty of them !!..
Top 10 Rockets x 12
Killer Rockets x 20
Calavera Rockets x 10 48.8gram 1.3G Rockets
Portfires x 3
Rocket Launch Tubes
Portfires and Launch Tubes all packed and presented in this handpicked, pre-packed selection..
Please Note We always do our best to pre pack as many kits as possible prior to the season, however stock can move and sell out very quickly. In the event that certain products become unavailable in one of our kits we do reserve the right to make suitable substitutions for an item(s) of at least the same RRP (Normal Retail Value) and of a similar type and/or effect. new image needed 20/8/23
Calavera Premium Rockets from Vulcan
Jorge Premium Garden Rockets
Lots of Colour Burst Rocket Effects
Rocket and Portfires Launchers included
PLEASE NOTE : This product is 1.3G and is not kept at our shops due to storage regulations. If you'd like to purchase this product for 'Click & Collect' please do so, and once you've placed your order inform us either by email or by telephone what day and approximate time you would like to collect the order. We will have the order on our van at the shop ready for you to collect, we always ask that with a Click & Collect Order you give us at least 48hrs notice of your intended collection time please.. This is to ensure we have the time required to collect your item(s) from our warehouse and transport them to be at the shop ready for you.