Jorge Diamond Fountain Pack of 4 **NEW**
(GF-JF21)
Jorge Diamond Fountain Pack of 4 **NEW**
Noise Rating
1 - Low Noise
Free Deliveryon all orders over £400 (exclusions apply)
Find out more
Click & Collectfor collection from our Nottingham store
Find out more
Add a little sparkle to your celebrations with these fountains! These tall fountains have either a red or blue core with a sparkling flame above that crackles. They look amazing next to the black sky!
Pack contains 4 fountains, a mix of 2 different effects;
Silver and red flame & gold and blue flame. read more
£10.00
31 in stock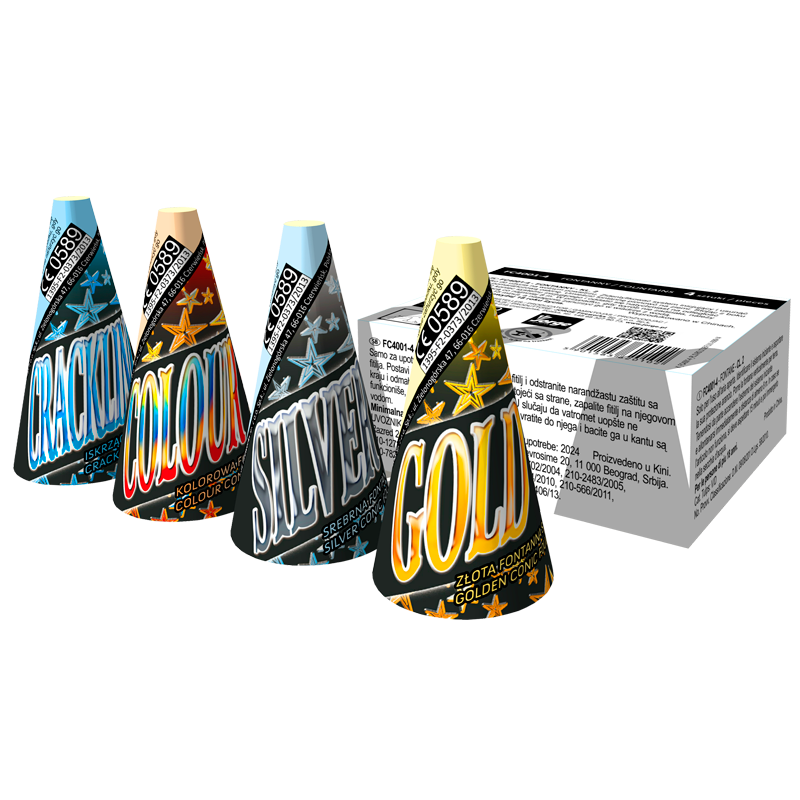 See all 7. Fountains products
Add a little sparkle to your celebrations with these fountains! These tall fountains have either a red or blue core with a sparkling flame above that crackles. They look amazing next to the black sky!
Pack contains 4 fountains, a mix of 2 different effects;
Silver and red flame & gold and blue flame.