Noise Rating
3 - Some Bangs
Free Deliveryon all orders over £400 (exclusions apply)
Find out more
Click & Collectfor collection from our Nottingham store
Find out more
These Mine Attack fountains have an amazing display of pyrotechnic prowess, where the drama begins at ground level and then escalates to the heavens! With this dazzling duo, Vulcan redefines the game, blending the peaceful beauty of fountains with the explosive drama of crackling bursts.
Just when you settle into the mesmerising dance of the ground fountain, it erupts into the sky, casting a shimmering net of luminosity. It's a two-stage pyro performance, meticulously crafted to catch you off-guard and leave you awestruck.
Be it in your own garden or for a large celebration, the Mine Attack is sure to steal the spotlight. With two items in every pack, you get double the drama!
Are you prepared for the attack? read more
£8.00
1 in stock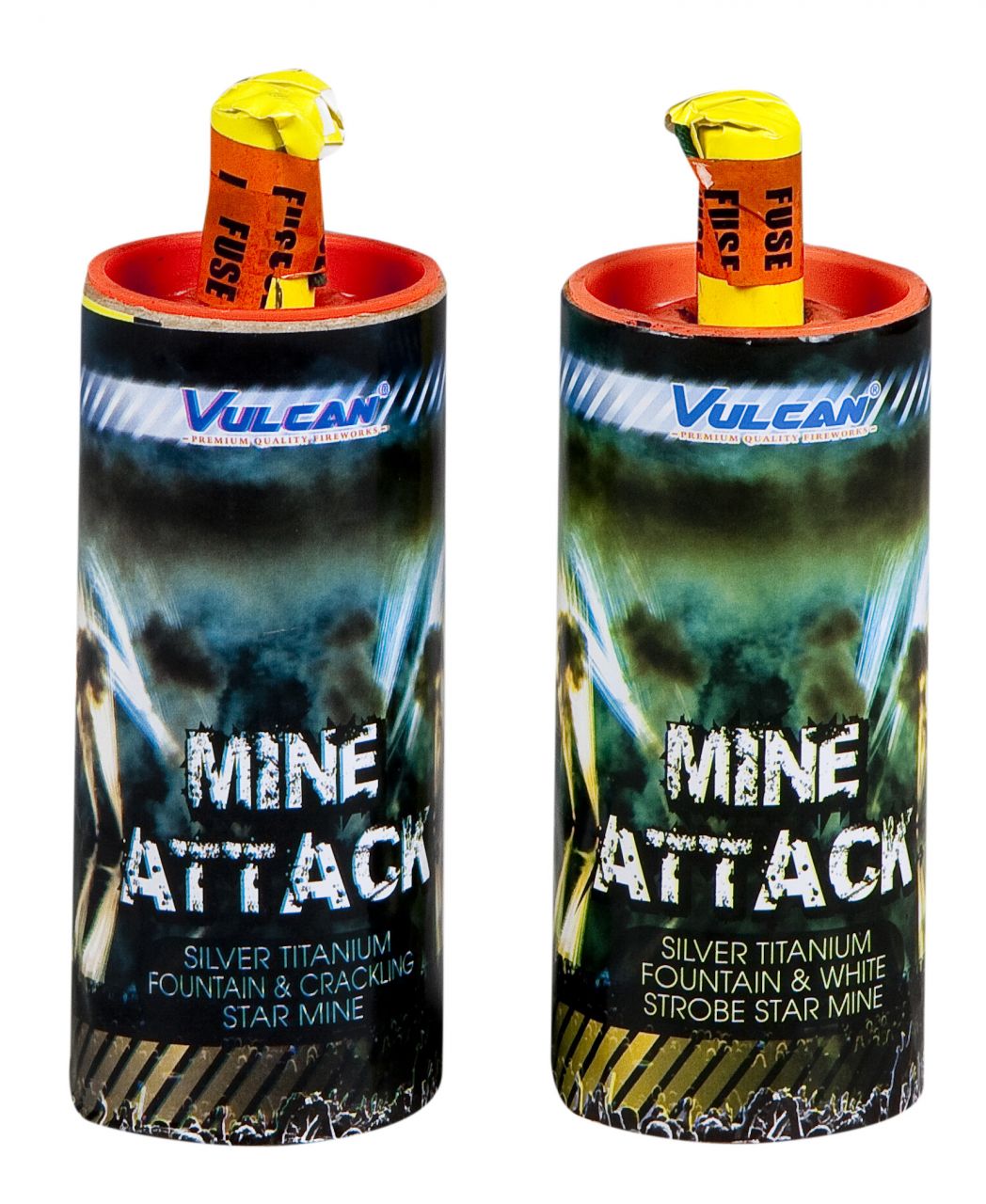 See all 9. Mines products
These Mine Attack fountains have an amazing display of pyrotechnic prowess, where the drama begins at ground level and then escalates to the heavens! With this dazzling duo, Vulcan redefines the game, blending the peaceful beauty of fountains with the explosive drama of crackling bursts.
Just when you settle into the mesmerising dance of the ground fountain, it erupts into the sky, casting a shimmering net of luminosity. It's a two-stage pyro performance, meticulously crafted to catch you off-guard and leave you awestruck.
Be it in your own garden or for a large celebration, the Mine Attack is sure to steal the spotlight. With two items in every pack, you get double the drama!
Are you prepared for the attack?