Pioneer Display Pack
(GF-KIT006-21)
Noise Rating
5 - Mega Loud
Safety Distance
25 Metres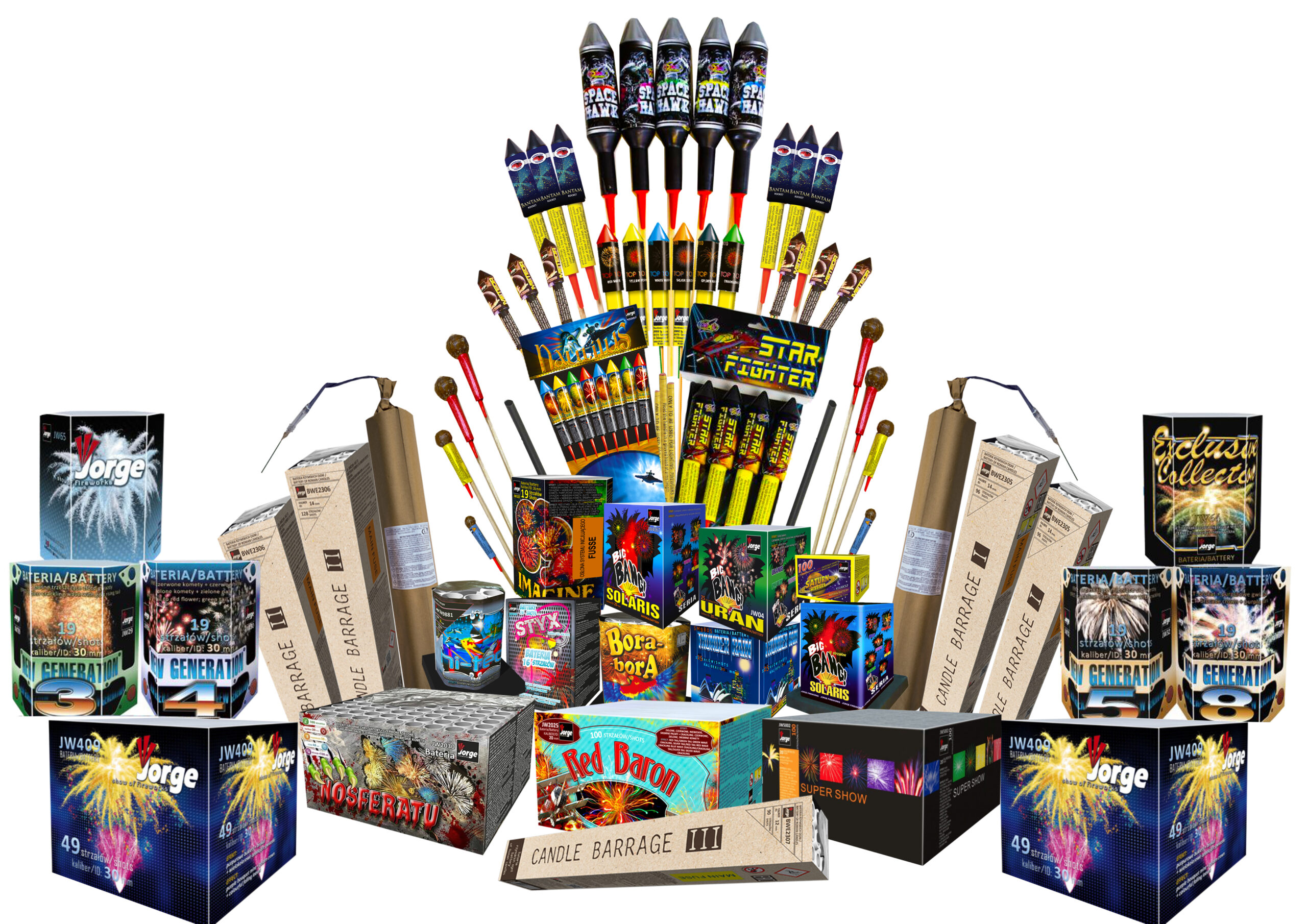 Free Deliveryon all orders over £400 (exclusions apply)
Find out more
Click & Collectfor collection from our Nottingham store
Find out more
The Pioneer Display Pack is an incredible selection of the finest display material, included in this kit are some exceptional products from Jorge Fireworks, and with the added discount we've given, you'll save money and not skimp on quality at all. read more
Sold Out
This product is currently out of stock, please contact us for availability
Email when stock available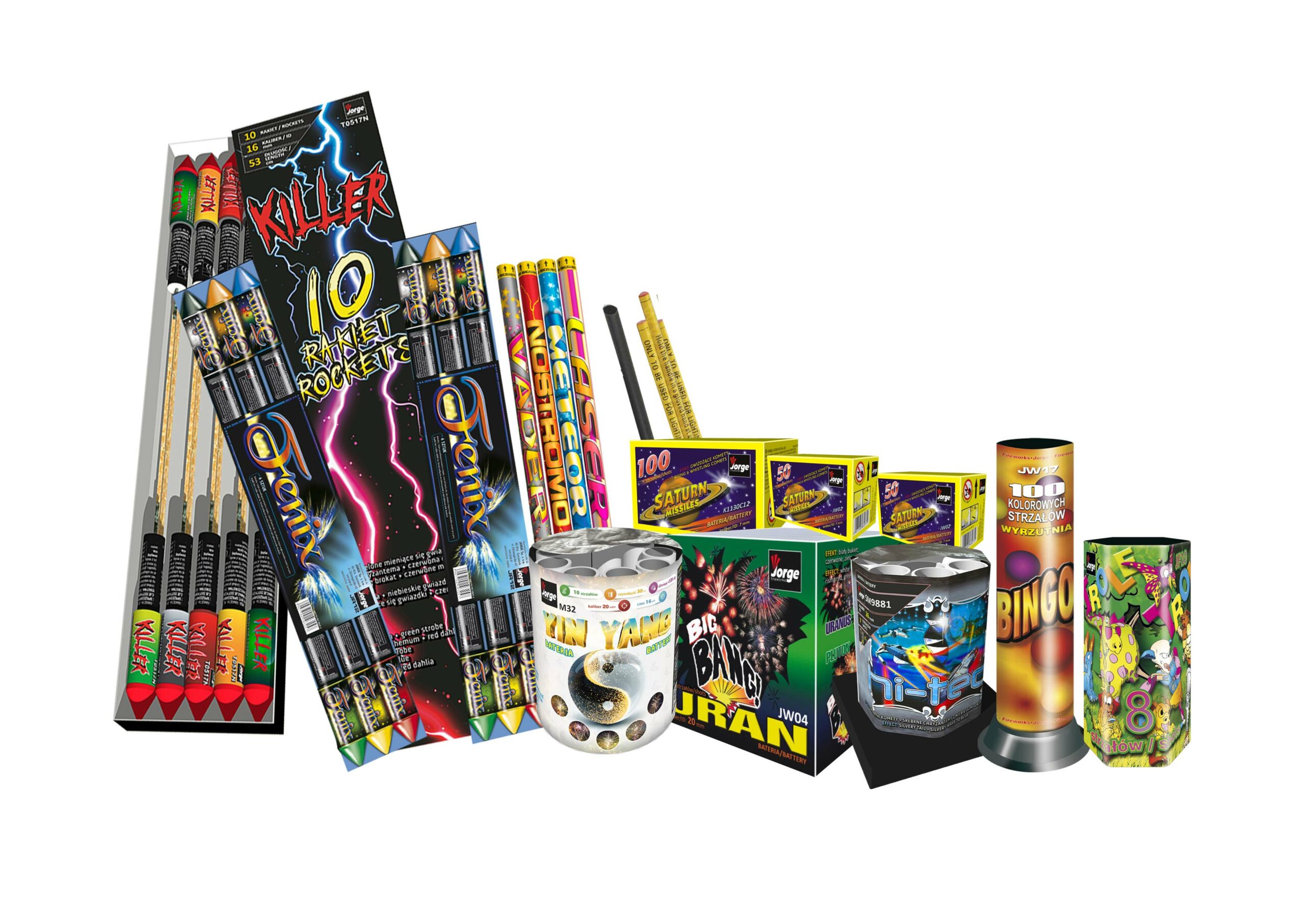 See all 10. Discounted Display Packs products
The Pioneer Kit is jam packed with the very best of the best, below we have listed all of the Pyro contained within this Giant Kit..We'd bring special attention to the 19s Cake Salvo's which are stunning fireworks, or the Exclusive Collection 49s Finale Cakes which are remarkable fireworks. Its so bright and so colourful. Also in this kit are some very powerful 30mm barrages which have brilliant duration and huge bursts. The Pack also has a large variety of Rockets, from medium sized high performance Cat 2 Rockets to the new Cosmic Rockets which we've introduced this year..
Bora Bora 13s,
Solaris 12s,
Uran 25s,
Solaris Big Bang 16s,
Styx 16s,
Hi-Tec 7s,
Thunder Rain 25s,
Saturn Missiles 100s Battery,
Imagine 19s Barrage
2 x 14mm 96 shot Mighty Candle Barrage I
2 x 14mm 128 shot Large Candle Barrage II
1 x 12mm 90 shot Candle Barrage III
1 x 7x18mm Vulcan whistle Bundle
1 x 7x18mm Vulcan Red, White, Blue and crackle Bundle
4 x Space Fighter
5 x Space Hawks
6 x Extreme R8 Rockets
6 x Bantam Rockets
8 x Imperial Rocket Show Rockets
6 x Top Ten Rockets
8 x Nautilus Rockets
1 x Red Baron 100s
1 x Nosfeatau 100s
1 x Supershow 100s
6 x 16s & 19s 30mm Display Barrages
2 x 49s 30mm Finale 30mm Barrages
Portfires & Rocket Launchers
Please Note We always do our best to pre pack as many kits as possible prior to the season, however stock can move and sell out very quickly. In the event that certain products become unavailable in one of our kits we do reserve the right to make suitable substitutions for an item(s) of at least the same RRP (Normal Retail Value) and of a similar type and/or effect.
CE Marked (CAT2 & CAT3) Display Products
One of our largest Packs
Perfect for Larger Events
49s 30mm Finale Barrages
Packed and ready to deliver quickly