Victory Rocket Display Pack
(GF-ROCKETPACK003-21)
Victory Rocket Display Pack
Noise Rating
5 - Mega Loud
Safety Distance
25 Metres
Free Deliveryon all orders over £400 (exclusions apply)
Find out more
Click & Collectfor collection from our Nottingham store
Find out more
The Patriot Rocket Pack is Brand New for 2021.. Our very best Rockets in various Medium, Large Sizes and Mammoth Sizes !!, all with stunning Bursts.. PLUS, You get the enormous Death Star Rockets – awaiting new image for 2021 read more
Sold Out
This product is currently out of stock, please contact us for availability
Email when stock available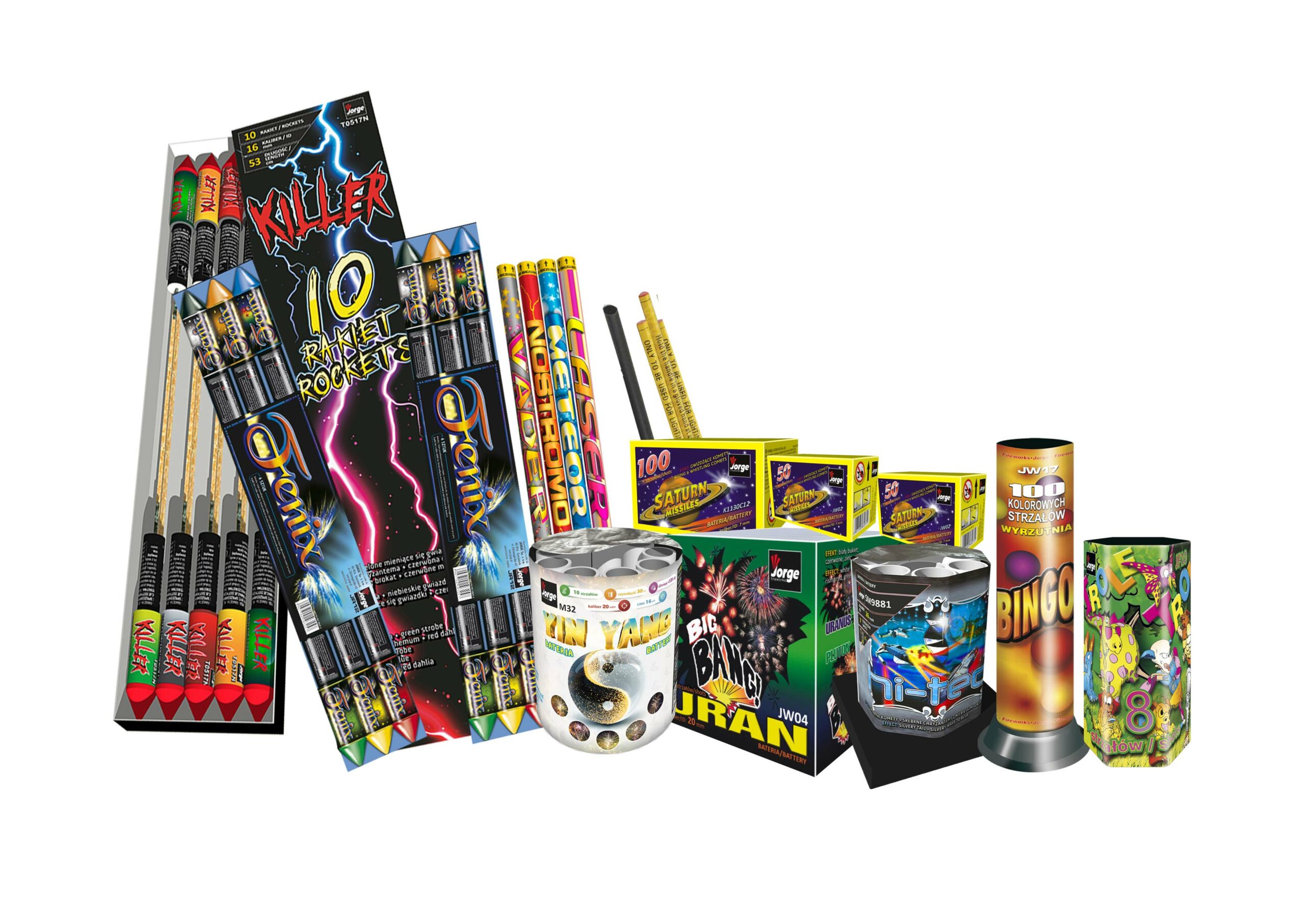 See all 10. Discounted Display Packs products
The Patriot Rocket Pack is Brand New for 2021.. Our very best Rockets in various Medium, Large Sizes and Mammoth Sizes !!, all with stunning Bursts and effects.. unlimited power !!
8 Enormous Death Star Rockets
4 x Space Fighter
5 x Space Hawks
6 x Extreme R8 Rockets
6 x Bantam Rockets
8 x Imperial Rocket Show Rockets
6 x Top Ten Rockets
8 x Nautilus Rockets
Portfires
Rocket Launchers
Please Note We always do our best to pre pack as many kits as possible prior to the season, however stock can move and sell out very quickly. In the event that certain products become unavailable in one of our kits we do reserve the right to make suitable substitutions for an item(s) of at least the same RRP (Normal Retail Value) and of a similar type and/or effect.
Shell-Break Effects
1.3G Effects
CE Marked Cat 3
Pyro Mesh 1.4G